WHAT WE DO:
Find LGBT related films that fit in with our aims: some are submitted to us, we Google, follow twitter, read LGBT magazines, go to festivals, chase up recommendations and keep a sharp eye on the likes of Peccadillo & TLA Releasings.
Get our hands on any films we like the look of. If the film has already been released on DVD, then a quick purchase is all it takes, however if the film hasn't yet been released on DVD then some sweet talking is required to get hold of a screener.
Watch films (lots of them); we eat a lot of popcorn during the winter months.
Agree on the films/programme; we are very democratic.
Meet with the venues: – The Old Market Hall and The Hive.
Obtain licences; not as easy as just buying a DVD and pressing play. We have to obtain a licence from the film distributor to show their film to a public, paying audience. This usually involves a lot of emails, tweets and phone calls and occasionally a little bit of hair pulling and hitting your head against a brick wall.
Chase/apply for funding; All the income from ticket sales is kept by the venue, the Old Market Hall, Shrewsbury (a cinema, owned and run by Shropshire Council ), on the basis that we do not pay to use the premises or for their staff costs. We finance the film licences, all promotional materials/events, advertising and other costs e.g. expenses associated with Q and A sessions with film makers, from sponsorships, grants & donations.
Advertise/Promote; you will see us all around Shropshire & the West Midlands promoting the event at Prides, LGBT events such as Chill Out Mondays and non LGBT events such as the Shrewsbury Cultural Diversity Day.
Relax and enjoy the festival; but we are often running around behind the scenes ensuring everything happens on cue, ushering and ensuring Q&As run smoothly and looking after the panel.
Tidy Up; the venue, the accounts, thank our sponsors/guests
Start again plus organise mid term events; such as LGBT History Month screening, IDAHO Day, World Aids Day and Holocaust Memorial Day.
WHO WE ARE:
Will Allaway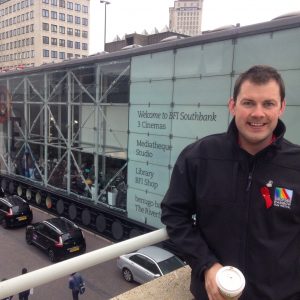 Bio: I have been actively involved since the 2011 festival as a Rainbow Film Festival Volunteer. I've always loved the cinema and thought my amateurish geeky skills could help with that. I love the mechanics of putting the festival together and enjoy every stage of the process. Met some great people through the festival too.
Favourite LGBT film: I love Beautiful Thing, a tender English love story with a fantastic soundtrack of Mama Cass hits. Also love Priscilla!
---
Chris Brown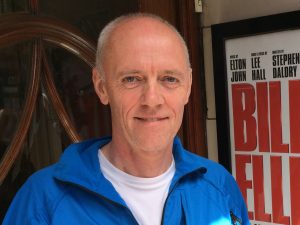 Bio: I have been a supporter of the Rainbow Film Festival for several years, and always love the warmth and infectious energy that the team seem to manage to bring to all the events.  I am therefore really pleased to be joining the team in 2016, and am looking forward to working with them in the selection of films, coordinating the events, expanding the audience and all the other tasks that go with the role!
Favourite LGBT Film: It's very difficult to choose form so many great films, but maybe "Boy meets Girl".  I found this frank portrayal of the courageous trans character, Ricky, in small town America really touching and inspiring.
---
Rachel Dax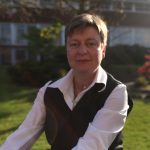 Bio: Rachel Dax is a Writer, Producer, Director and Lecturer based in South Wales. In 2012, she set up her company DaxiTales Ltd, which is devoted to creating high quality drama for the big and small screens. Rachel has a large internet following – her musical short Planet Love has had well over a million and a half hits. Rachel's film A Delicate Love premiered at Shropshire Rainbow Film Festival in October 2016. Rachel attended the festival and had a wonderful time, and is now excited to join the festival team! www.racheldax.com
Favourite LGBT film: Rachel is very partial to a period drama and her favourite LGBT Films are Fried Green Tomatoes At The Whistlestop Café, The Hours, The Imitation Game, Brokeback Mountain and Carol. .
---
Mike Wilde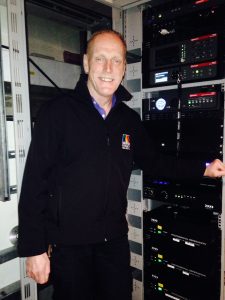 Bio: Working at The Old Market Hall in Shrewsbury I have been projection and technical support for The Rainbow Film Festival since 2011. This year, 2015 I have joined the team as a volunteer, helping to select the great LGBT titles we show and guaranteeing the best possible presentation on screen.
Favourite LGBT Film: So many great titles to choose from but my latest has to be HBO's The Normal Heart. The story of the onset of the HIV-Aids crisis in New York in the early 80's.
---