Sunday 27th February 2012 @ 14:30
The Hive
2013, Germany, 100min
German with English Subtitles
Director Stephan Lacant
Certificate: 15 (TBC)
As part of LGBT History Month, Shropshire Rainbow Film Festival organised two special screenings of Gen Silentat the Hive in Shrewsbury. The afternoon performance was aimed at those in the care profession and was followed by a Q&A.
"Gen Silent," a documentary feature from Mad Stu Productions, chronicles the lives of six LGBT (lesbian, gay, bisexual and transgender) seniors in America as they deal with surviving in a care system that is hostile to their lifestyles.
Event sponsored by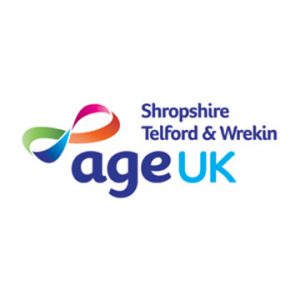 Many thanks to our panel of the afternoon Q&A:
Anthony Smith – Opening Doors (LGBT) Age UK
Debbie Price – Head of Shropshire Partners in Care
Stephen Chandler – Head of Adult Care and Support, Shropshire Council
Karen Kalinowski – Head of Care and Support, Telford and Wrekin Council
Heather Osborne – (Chair) Chief Executive, Age UK Shropshire, Telford and Wrekin
The event was organised in association with:
STUDENTS FROM HEALTHCARE COURSES:
' The film was excellent, thought-provoking. Things will need to change'.
'It broadened my perspective'.
'Interesting, learned a lot as I did not know much before. I still feel much can be done as gays are not as open in small communities, compared to eg. Manchester'.
PEOPLE FROM AGENCIES/HEALTHCARE/CARE
'An eye opener'.
'Excellent. Heartbreaking as well as uplifting'.
'Should be rolled out more widely'.
'Very moving film and interesting debates. Highlighted the need for LGBT to work closely with the local [NHS/PCT] Trust'.
'A superb Question and answer session'.
'Brilliant. Really made me think. Heartbreaking, heartwarming'.
'Beautifully made film'.
'Powerful, relevant, challenging'.