Local LGBTQ+ Organisations
Border Women is a social networking group for lesbian and bisexual women, aged 18 years or over, with connections to the border between England and Wales.
Shrewsbury LGBT History was initiated in 2015 when the National Festival of LGBT History, held its first ever event (in Manchester) and invited the group to make a presentation. Since 2018 they have run a Shrewsbury Hub each February linked to the National Festival, with a full weekend of events.
A site for Lesbian, Gay, Bi and Trans events happening in the Shrewsbury area. Several groups meet regularly, and extra things happen too.
An LGBTQ+ news and lifestyle magazine serving the Midlands.
Safe Ageing No Discrimination (SAND) is a group working to improve the experience of older and old lesbian, gay, bisexual and trans people in Shropshire as they access health and social care – and related – services. SAND is also host to the Shrewsbury Hub of the National Festival of LGBT History.
Local LGBTQ+ Events
Location: On-line
From: 13th August 2020 - 7:30 pm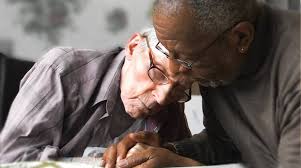 "The LGBT+ generation that fought hardest to come out, is going back in - to survive."
SAND is proud and delighted to welcome Producer Joseph Applebaum and Director Stu Maddux to introduce and host this historic screening and Q & A, alongside friends and colleagues at AgeUK Shropshire Telford & Wrekin.
Made in the US, Gen Silent premiered in the UK in Shropshire in February 2012 and was the catalyst to bring people together locally into the organisation now known as SAND which last year secured lottery funding to progress a Campaign to EMBRACE A Culture of Inclusion across Shropshire Telford & Wrekin.
This full length (60 min) version of the film has only been screened in Shropshire twice, although SAND has shown the impactful 4 min trailer at every single training delivered and at many events.
The film will be followed by a Q&A (approx. 30 mins).
Booking: On Eventbrite: https://www.eventbrite.com/e/documentary-and-discussion-about-aging-while-lgbtq-gen-silent-tickets-113164377700?aff=PartnerOrg
This event is FREE to attend
---
Location: Telford Central Fire Station, 1 Stafford Park 1, Telford, TF3 3BW
From: 5th September 2020 - 8:30 am
To 5th September 2020 - 11:30 am
Shrewsbury Fire Station, SY1 2EY , Wednesday 5th August 1.30 or 3.30pm
Telford Central Fire Station, Saturday, 5th September 8.30 or 10.30 AM
As the times vary, BOOKING IS ESSENTIAL: 01743 260441 ex 236
Wholetime firefighter taster day - BAME/Women/LGBT+ | Shropshire Fire and Rescue Service
This event is FREE to attend