Local LGBTQ+ Organisations
Border Women is a social networking group for lesbian and bisexual women, aged 18 years or over, with connections to the border between England and Wales.
There are various helplines for LGBTQ+ people. A good starting place to make enquiries is Switchboard LGBT+ helpline. A beautiful short film about a helpline for people in the farming community; very relevant in rural Shropshire where the Shropshire Rainbow Film Festival is based, was released at BFI Flare in 2018: Landline . The film was reviewed in the Atlantic, October 22nd 2019. Gay Farmers Helpline: 07837 931894
Safe Ageing No Discrimination (SAND) is a group working to improve the experience of older and old lesbian, gay, bisexual and trans people in Shropshire as they access health and social care – and related – services. SAND is also host to the Shrewsbury Hub of the National Festival of LGBT History.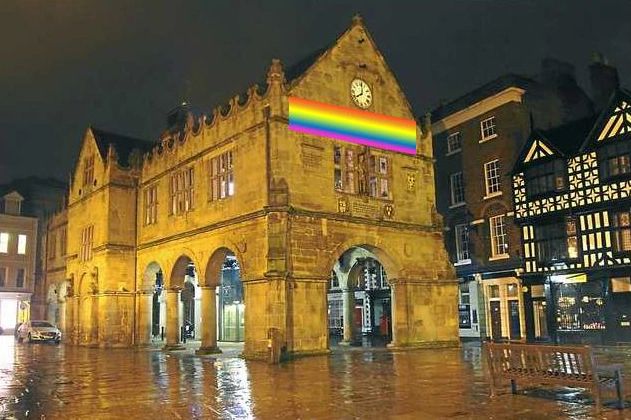 A site for Lesbian, Gay, Bi and Trans events happening in the Shrewsbury area. Several groups meet regularly, and extra things happen too.
Shrewsbury LGBT History was initiated in 2015 when the National Festival of LGBT History, held its first ever event (in Manchester) and invited the group to make a presentation. Since 2018 they have run a Shrewsbury Hub each February linked to the National Festival, with a full weekend of events.
The XYZ Youth Group is for young people who describe themselves as, Lesbian, Gay, Bisexual, Transgender, Gender fluid or questioning. It meets on different days at different venues across the county of Shropshire.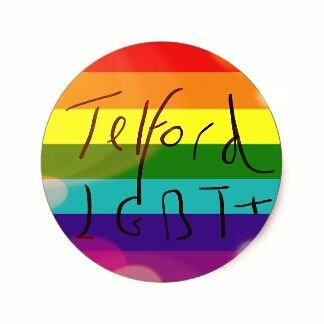 Peer support and social group for the LGBT+ community, allies and friends in the Telford area and beyond, with regular meetings.
A great group of friendly, supportive and open minded people. This group will support you to be you, and is very knowledgeable on local services/contacts but also just a place to make new friends.
Local LGBTQ+ Events
Location: Kinokulture, 9 Arthur Street, Oswestry, SY11 1JN
From: 27th July 2021 8:00pm
To 21st August 2021 7:30pm
When Nina Dorn (Barbara Sukowa) met Madeleine Girard (Martine Chevalier) on holiday in Rome,they became instantly inseparable. Decades later, they still are, secretly sharing their lives and the landing between their two apartments. After more than twenty years of loving in the shadows Madeleine promises Nina she will tell her family about their life together. Though certain of her love for Nina, Madeleine struggles with the prospect of "coming out". When an unexpected, life-altering event turns their world upside down Madeleine's daughter unwittingly begins to unravel their truth. 
---
Location: The Quarry Park,, Shrewsbury SY1 1JA
From: 14th August 2021 2:00pm
To 14th August 2021 5:00pm
Bring your picnic paraphernalia and chill! For more details contact: [email protected] or https://www.facebook.com/Pink-Picnic-Shrewsbury-256216511223739/
This event is FREE to attend