The Shropshire Rainbow Film Festival is a Registered Charity – No. 1168000.
Our charitable objectives are:
To advance, improve, develop and maintain public education in and appreciation of the art and science of film, film making and other related visual art forms in all their aspects by the presentation of a film festivals and other film events, aimed primarily but not exclusively at lesbian, gay, bi-sexual and transgender (LGBT) people. Increasing awareness and portraying the lives of LGBT people in the UK and worldwide.
We hold an annual film festival with additional screenings to mark national events including World Aids Day, International Day Against Homophobia and Transphobia and LGBT History month.

We arrange events and select films that:
Entertain – through an annual programme of film and one off events – we want our audiences to experience the pride of lesbians, gay men, bisexual & trans people;
Educate – with stories from all over the globe, we portray a range of experiences, offering fascinating insights into other worlds;
Challenge – questioning complacency and raising awareness of the different issues faced by lesbians, gay men, bisexual and trans people – not all of our films are comfortable watching;
Change – how others perceive and behave towards us and how we feel about ourselves
The film festival is completely organised by volunteers and we are funded by grants, individual donations and sponsorship.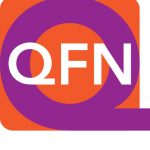 Shropshire Rainbow Film Festival is a member of the Queer Film Network; "Bringing Queer film programmers together and developing thriving LGBTQIA+ audiences".