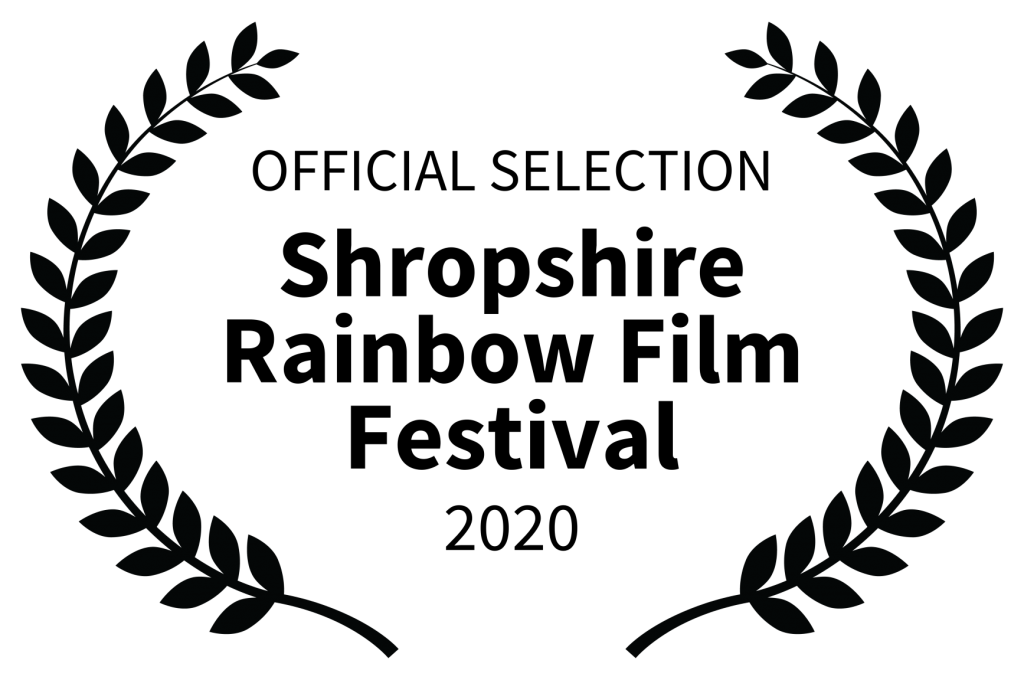 Below are the 11 films we selected for our festival 2020: 10 received via FilmFreeway and one submitted directly to us. Our plan was to screen them as the shorts programme in October 2020, but…this was not to be.
However, we are were very pleased to be able to screen 8 of those 11 films online as the 'Short Films Selection' at the Shrewsbury LGBT History Festival 2021.
One of them, 'Ionet & Calin', we also designated as a 'Short Films Festival Choice', and this film was screened online as a separate event at 3pm on 28th February 2021

Unfortunately, by February 2021 we were unable to contact the filmmakers of 'Taboo' and 'What If', so we were not able to include them in the History Festival Programme.
Below are outlines of the short films selected;
After that Party (Brazil) 15 mins, director Caio Scot. Leo had never imagined he would see his Dad kissing another man in the middle of a party… Until it happened. Now, with the help of Carol, his best friend, he has to find the most perfect way to tell his Dad that he found out about his secret.
Coming Out for Christmas (UK) 7 mins, director Caris Rianne. Charlotte, who after meeting the love of her life at university, is determined to come out as a lesbian to her family. What a better time to do it…than on Christmas day. What could go wrong?
While in contact with Caris in January 2021, she said that: 'The response to our film has been lovely, people have found it to be charming and a nice watch during the Christmas period. We've got two projects that we are planning on shooting later this year in the North East, once again incorporating LGBTQ storylines.'
Confessional (UK) 4 mins, director Louise Marie Cooke. A teenage Catholic girl has been dreaming of 'unnatural passions' and feels she must confess to her school priest. As she stumbles over her carefully prepared speech, choking on words that do not ring true, she learns the delicious joy of owning her desires.
Don't Let Go (U.S.A.) 10 mins, director Mel Orpen. When Sam and Reggie get engaged, their future seems bright–until a terrible car accident leaves Reggie in a coma. And Sam must confront Reggie's homophobic mother to fight for a place at her hospital bedside before it's too late.
Ionut & Calin (Romania) c20 mins, director: Sorin Poama, an award winning independent film. It is one of the very few films in Romanian cinematography which reflects a gay couple's relationship. A portrayal of those times where a decision has to be made: 'stay or leave'.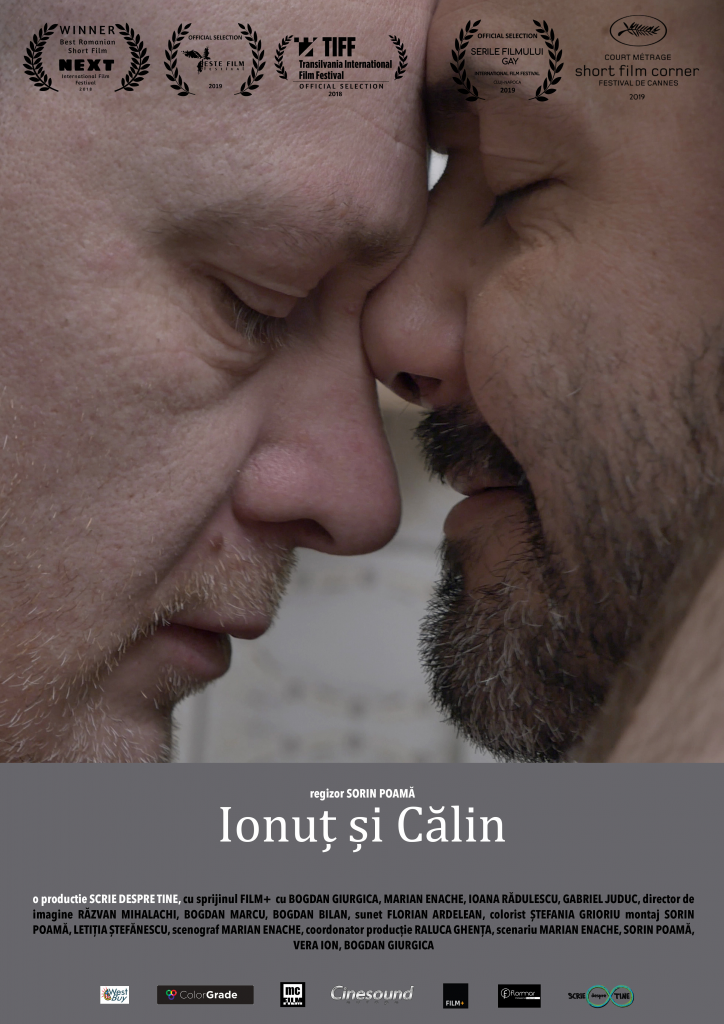 Kiko's Saints 2020 (France) 25 mins, director Manual Marmier. Kiko, a Japanese illustrator on assignment in France, gets suddenly overwhelmed by a strange inspiration, while she realizes she's been spying on a gay couple on the beach next to the chapel where she's working. Obsessed by such a vision, she will spy on those men and draw them secretly. This will slowly push her towards an encounter that will change her life and breaks her social rules.
Missed (U.S.A.) 10 mins., director Fokke Baarssen. A diner on a dusty desert highway in the American Southwest seems an unlikely place to call neutral territory, but it's Graham's last chance to try and reconnect with his estranged father, John. With John clinging ever more to his conservatism and the differences between father and son seemingly insurmountable, the stakes are high. Can they reconcile their differences and reconnect before it is too late?
Taboo [NOT AVAILABLE AT THE HISTORY FESTIVAL 2021](U.S.A) 13 mins, director Angela Koh. A short documentary film on LGBTQ Korea. The documentary is centered around two people; Luke Wiliams, who is a YouTuber/ a LGBTQ activist and his fiancé, Joey Cisneros. Luke shares about his coming out story as well as the witch hunting on military bases in Korea. Joey shares how it was to have lived in Korea as LGBTQ with Luke. This film was made to prevent further suicides based in the LGBTQ Community and especially in Korea, which has one of the highest suicides rates reported in the LGBTQ community.
Turn it Around, (Netherlands) 10 mins, director Niels Bourgonje. At a house party, fifteen year old Bram is surrounded by friends and draws the attention of many pretty girls. But he has no interest in them. He has fallen hopelessly in love with the pretty boy on the dance floor: seventeen year old Florian.
Love at first sight. There is only one problem: no one knows that Bram is gay. As the evening progresses and the tension rises between the two boys, Bram realizes that he has to make a choice. When a game of spin the bottle starts, he decides to twist the fate of the evening, and maybe his whole life.
What If [NOT AVAILABLE AT THE HISTORY FESTIVAL 2021](USA) 20 mins., director Francisco Fuertes. David is forced to face his own prejudices and fears when he falls for another man who is not who he thinks he is.
Would You Rather I Was Dead? (U.S.A.) 7 mins., director Laura Lewis-Barr. Bruce and Joe are having a tough day at home.
Since making this film, and using a micro-budget, Laura has been teaching herself stop motion. This was Laura's 3rd animated short. She continues to work during the pandemic in her basement in Chicago. For more on Laura's films visit: https://mythictalesforpsyche.blogspot.com/