Followed by a Q&A with Joe Stevens.
Year: 2016
Country of Origin: United States of America
Length: 72 min (1hr 12 min)
Director: Shaleece Haas
Website: http://www.realboymovie.com Facebook: http://www.facebook.com/RealBoyMovie
Twitter: http://twitter.com/realboymovie Instagram: http://www.instagram.com/realboymovie
Synopsis
Bennett Wallace is a charismatic teenager on the brink of adulthood. As he navigates the ups and downs of gender transition and grapples with a history of substance abuse, Bennett embarks on a journey to find his voice—as a musician, a friend, a son, and a man.
Filmed over four years, Real Boy follows the evolution of Bennett's relationship with his mother Suzy, who has deep misgivings about his transition. As Suzy struggles to come to terms with his decision, Bennett is taken under the wing of his idol Joe Stevens, a celebrated transgender musician fighting his own demons.
Through observational storytelling that is alternately painful and heartwarming, Real Boy explores the complexity of addiction, the healing power of music, and the importance of family, both given and chosen.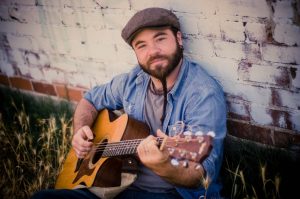 Joe Stevens will be flying from California to attend the film festival and take part in a Q&A.  Joe has released six albums to date and produced a handful of albums for aspiring musicians. Coyote Grace, Joe's first band, toured and shared stages with many iconic folk musicians, including the Indigo Girls and Melissa Ferrick.  Joe's music rides the edge of the first wave of transgender performers to break through into the public consciousness. He has given workshops, mentoring youth, and has spoken at many universities around the US. http://joestevensmusic.com/
Director Bio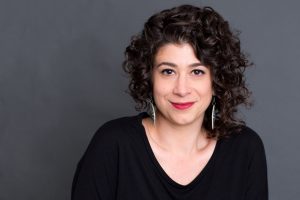 Shaleece is a documentary filmmaker based in Oakland, California. Her films are marked by a balance of poignancy and humor, and by intimate character-driven storytelling that invites audiences deep into the interior worlds of their protagonists.
Shaleece produced and directed the ITVS-funded film Real Boy (2016), which premiered at BFI Flare in London, won the Audience Award at Frameline, and will be broadcast in the USA on PBS' Independent Lens in 2017. She co-produced The Genius of Marian (2013; Tribeca, POV) and produced the short films Awardwinninggir (2012; SF DocFest) and City Fish (2011; Hot Docs, Documentary Channel). Her documentary short, Old People Driving (2010, Mill Valley Film Festival), was broadcast on PBS News Hour as part of the Economist Film Project and won best documentary at the Phoenix Film Festival.
Shaleece's films have received support from ITVS, California Humanities, Berkeley Film Foundation, Fledgling Fund, Film Independent, IFP, among others. She is a 2015 Film Independent Documentary Lab Fellow, a 2012 Working Films (Reel Aging) Fellow and a 2010 Met Life Foundation Journalists in Aging Fellow. Shaleece is a member of Film Fatales (San Francisco chapter) and the Queer Producers Collective.
In addition to filmmaking, Shaleece teaches at the UC Berkeley Graduate School of Journalism and leads video storytelling workshops for the Berkeley Advanced Media Institute and the NY Press Association. Shaleece previously worked as an editorial photographer and radio producer and was a founding staff member of the national oral history project, StoryCorps. She is a graduate of the documentary film program at UC Berkeley's Graduate School of Journalism.
Supported by Queer Film Network with the support of "BFI Film Hubs"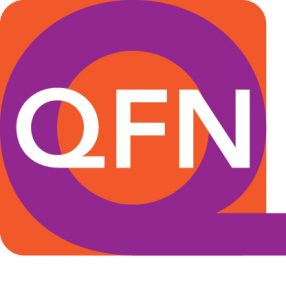 Screening sponsored by: