**Spoilers**
Saturday 6th October 2018, 13:30-14:30
Part of the UK Short Film Programme
Year: 2018
Country of Origin: UK / Australia
Length: 22 mins
Director:  Brendon McDonall
SYNOPSIS
Cher wisely asked, or auto-tuned, "Do you believe in life after love?" Well, with that comeback hit, it certainly worked for her, right?
So… [*SPOILER ALERT*]… You've loved and lost. You've hit ground zero and you never want to go through that hell again. But then, you meet someone incredible.  Life seems full of possibility again.  Inside you, your molecules are a hot mess and figurative butterflies are doing flash mobs in your tummy.  BUT… what if you knew the ending before it even began?  What if that ending involved more suffering?  With all that painful baggage, could you have a second chance at true intimacy? Or will some dickhead spoil it for you?
*Spoilers* is about [*SPOILER ALERT*]… the great leap of faith we all love.
It is written and directed by Brendon McDonall (The Law, Midnight Blue, The Dam) after his short All God's Creatures won the Iris Prize in 2014.
Director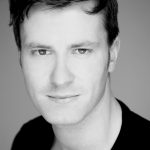 Brendon is a director, screenwriter and actor. A graduate of UWS Theatre Nepean (Acting) and AFTRS (Australian Film, Television & Radio School – Directing & Screenwriting), his short film All God's Creatures was nominated for the Dendy Award for Best Australian Short Film at the 2013 Sydney Film Festival, and went on to win Best Film and Best Director at the 2014 Sydney Mardi Gras Film Festival and the prestigious international Iris Prize in 2014.
Brendon won the AFTRS/Foxtel Award for Exceptional Talent and was Associate Director to Ian Watson on the ABC series Janet King 70-339.  His previous short films include The Law, Midnight Blue, All God's Creatures and The Dam.
Director's statement H12-211
**Spoilers** is about that – the phenomenon of spoilers on the internet and in narrative story telling where everyone is fiercely protective of their right to experience a story on their own terms.  So hence we have the advent of this "spoiler alert" which happens in reviews to warn people not to read ahead.  The film takes that idea and applies it to love and the world of relationships; asking the question that if you knew the ending and the ending involved suffering, pain, heartbreak, loss could you make the leap of love in the first place?  Essentially the film is about heartbreak.
The film is very much a kind of magical realist story about two guys who literally have matching luggage and enter into an extended date over the course of a day.  The spoilers themselves are 'out there'.  In many ways it's an experimental film; it breaks many rules.  There are flights of fancy in it and leaps of faith and it's about that – love is a giant leap of faith.  In some ways the cinematic vision is a leap of faith as well.  It's like: "Hey! What if these gargoyles did talk? What if the sat-nav had an opinion? What if a lobster was a bit homophobic?"
I think **Spoilers** is extremely Welsh.  I took that strategic approach and I didn't write the screenplay until I arrived in Wales, which was a risk but the concept was there.  I actually used the location scout to inform the story and shape the narrative according to the locations that were available.  I think it has got a uniquely Welsh flavour.  I spent two months in Cardiff just absorbing the vernacular and sense of humour.  So I think it is absolutely Welsh through and through.
I don't think you need to be a gay man to enjoy or relate to **Spoilers** – it's a love story and quite incidental that the characters are gay. In fact, the film is completely blasé about it and doesn't draw attention to it at all.  It's accepted in the first fifteen seconds that the characters have this connection.
I was burning to make my coming-of-age film when I was 22 but I'm 39 now and my pre-occupations have changed.  So while I still very much enjoy films that deal with the kind of grand themes of the gay experience I am more interested in exploring more universal things at this point of my career.
I will miss the infrastructure and family that Iris affords.  That's a very rare experience.  I love that Iris gives you creative freedom.  It was a very supportive but hands-off approach – it's like this is your film now and we're here to support you. I was afforded enormous freedom.  I can look back on this now and see a piece of work and this is what I love and this is what I would change.  It's fantastic to be able to do this in a supportive environment with a short film and grow from it.