We were so happy to work again with Shrewsbury LGBT+ History Festival. This year we sourced 3 films: 2 feature documentaries, our 'Festival Choice' short film, Ionut & Calin, and eight other short films. These were all selected for our Festival 2020, which we had to cancel, so to still be able to screen them, albeit online, was just great. We were very pleased to be able to assist in the appointment of a Marketing Officer to promote these events, thanks to a a grant from the Community Foundation for Staffordshire

For details of all 11 shorts we selected – click here. 3 of the shorts are now accessible without a Password. So – enjoy
After That Party –
Missed –
Turn it Around –
We screened two documentary feature films at the History Festival: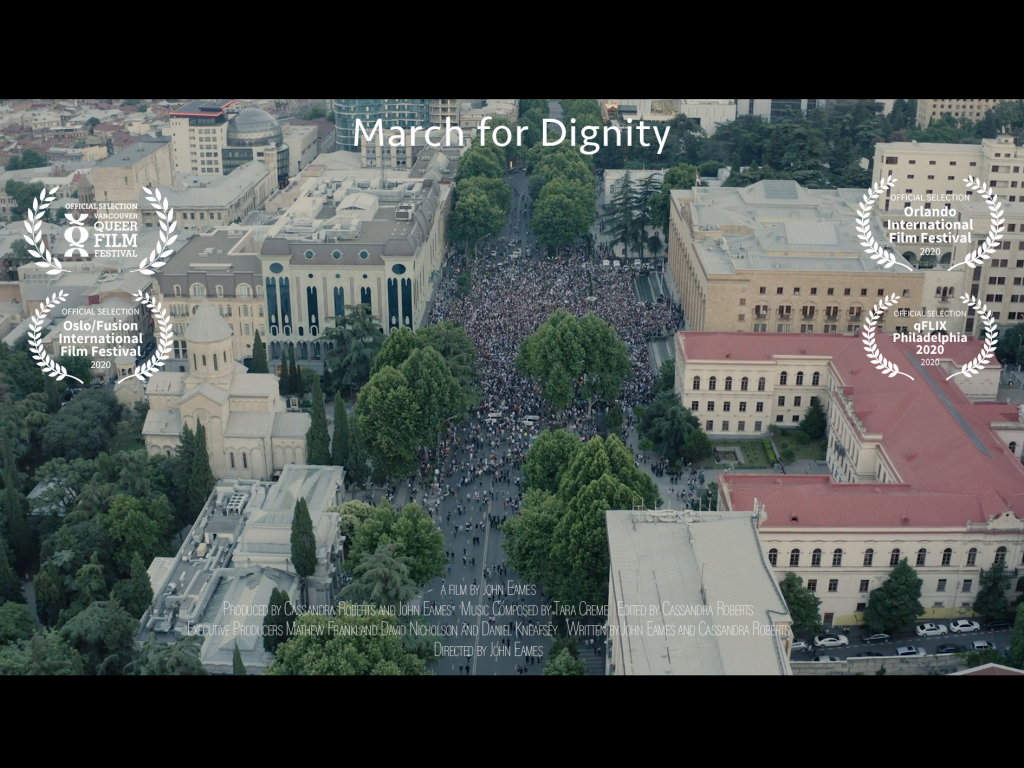 MARCH FOR DIGNITY (UK/Georgia) 2019. (English subtitles) Film Maker: John Eames
SCREENED ON SUNDAY, 21st FEBRUARY, 3pm, 2021 Trailer: 'March for Dignity',
…a small group of LGBTI+ activists in Tbilisi, Georgia attempt to conduct the first Pride march in the country. They face overwhelming opposition ….
In the Programme we were delighted to include an Introduction by the Film Maker, John Eames and a Q & A with John and Mariami Kvaratskhelia, who took part in the extraordinary events in 2019 in Tbilisi, Georgia. Our audience was very moved and we thank them for the generous donations to Tbilisi Pride and interest in screening the film elsewhere in the UK during the Pride season this year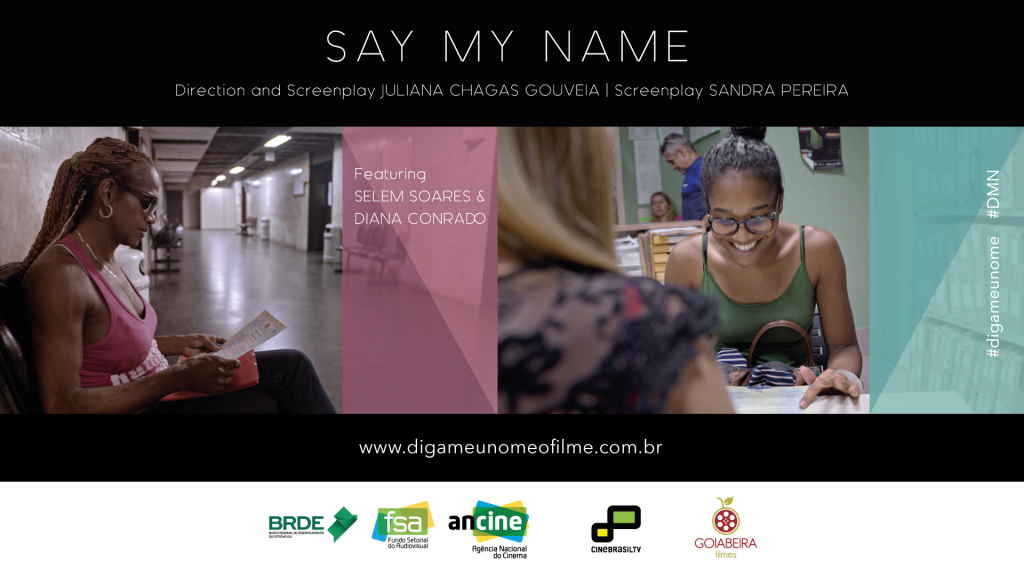 SAY MY NAME (Brazil) 2020 (English subtitles) Film Maker: Juliana Chagas
SCREENED ON FRIDAY, 26th FEBRUARY, 7pm, 2021 Trailer: 'Say My Name'
…. two Brazilian trans women struggle for the right to have the name and gender with which they identify in all official documents and who seek respect from their families and society….
The Programme included an Introduction by the Film Maker, Juliana Chagas, the live screening of the film and, afterward, an 'In Conversation' with Caroline Paige, the first person in the UK to transition while in military service, and two friends, who talked about the issues raised in the film. Thank you to our audience for their donations to Trans Revolution and For Life
WHERE NOW?
Soon we will need to decide – should we request film submissions, with a view to an on the ground Film Festival in early October 2021 or, should we heed the warnings of a further Covid surge in the late Summer/early Autumn and go on-line. Or something else? Watch this space!
MEANTIME
We'll try to keep abreast of what is going on queer cinema wise. On the ground, venues have started to reopen in Shropshire since May 17th. As we become aware of films of interest we'll continue to put them on this site – here.