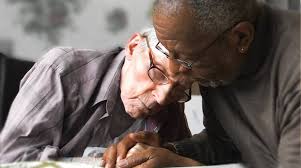 "The LGBT+ generation that fought hardest to come out, is going back in – to survive."
SAND is proud and delighted to welcome Producer Joseph Applebaum and Director Stu Maddux to introduce and host this historic screening and Q & A, alongside friends and colleagues at AgeUK Shropshire Telford & Wrekin.
Made in the US, Gen Silent premiered in the UK in Shropshire in February 2012 and was the catalyst to bring people together locally into the organisation now known as SAND which last year secured lottery funding to progress a Campaign to EMBRACE A Culture of Inclusion across Shropshire Telford & Wrekin.
This full length (60 min) version of the film has only been screened in Shropshire twice, although SAND has shown the impactful 4 min trailer at every single training delivered and at many events.
The film will be followed by a Q&A (approx. 30 mins).
Booking: On Eventbrite: https://www.eventbrite.com/e/documentary-and-discussion-about-aging-while-lgbtq-gen-silent-tickets-113164377700?aff=PartnerOrg
This event is FREE to attend