Part of the UK Short Film Programme
Year: 2015
Country of Origin: United Kingdom
Length: 9 min 27 secs
Director: Martin Delaney
Twitter: http://twitter.com/queensmilemovie
Facebook: http://www.facebook.com/queensmilemovie
Synopsis
A twenty something girl approaches a familiar part of London, where she asks a stranger to take her picture. She's not a tourist, her accent is a local one and her camera isn't your standard digital, complete with selfie stick. In an awkward exchange, the Polaroid picture is finally taken and the girl places the image in her collage book. We follow her with intrigue, as she takes more pictures of familiar sights around London, each one more curious then the next as we begin to grow concerned for her. Why is she taking photos with empty frames? And why today? And why in particular on The Queen's Walk, along the Southbank? Queen's Mile is a heartwarming story of a young woman's courage in coping with depression, in her own unique way.

Director Bio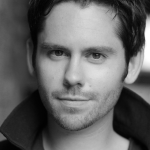 Martin Delaney is an actor of almost 20 years. His screen career started at just 17 when he starred in Nickelodeon's first British TV show, the BAFTA nominated 'Renford Rejects' which he appeared in for 4 years. He starred in 'Family Affairs' for 3 years, earning him multiple award nominations for Best Newcomer and Best Actor. He later joined New Zealand's biggest drama 'Shortland Street' playing a regular in the show. His career is made up of numerous appearances in classic British TV dramas such as 'Wycliffe', 'Pie in The Sky', 'Casualty' as well as more recent hits such as 'The Promise', 'The Shadow Line' and 'Robin Hood'.
His comedy work includes 'Rock & Chips', 'Teenage Kicks', 'Two Pints of Lager', 'Him & Her' and 'Father in Law', as well as writing additional material for multi-award nominated, 'The Kevin Bishop Show'.
Delaney's film experience, is made up of both British and American projects. Work includes Oscar-nominated 'Flags of Our Fathers' (Dir: Clint Eastwood), Oscar-winning 'Zero Dark Thirty' (Dir: Kathryn Bigelow), 'The Little Riders', 'Gadgetman', 'Stormhouse', 'Bonded by Blood 2' and 'Now You See Me 2'. A recent feature 'Judas Ghost' has earned him multiple Best Actor nominations, including New York's Buffalo Dreams Festival, as well as one win for Best Actor, at Bram Stoker Festival UK.