Part of the UK Short Film Programme
Year: 2015
Country of Origin: United Kingdom
Length: 19 min
Director: Lloyd Eyre-Morgan
Website: http://www.closetsfilm.com/
Twitter: http://twitter.com/lemfilms

Synopsis
CLOSETS features a tormented 16 year old Henry who, on 12 March 1986, time travels through his bedroom closet and meets up with a similar present day  teenager, Ben, occupying his same bedroom 30 years later.
Ben and Henry's developing friendship highlights past and present-day issues facing young gay teenagers.  While our society's attitudes towards LGBTs has improved dramatically over the past three decades, Ben and Henry's story shows that confusion about sexual identity and homophobic bullying, can still result in self harming and suicidal intentions.
These two teenagers from different time zones develop a deep friendship offering each support and optimism for the future.
This is an unusual, compassionate and ultimately uplifting story, peppered with sorrow, humour and hope.
Director Bio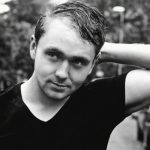 Lloyd Eyre-Morgan trained at UCLA Film School at 18 and at just 26 his movies have had large worldwide DVD Sales in stores including HMV, Amazon & Sainsburys:
His comedy work includes 'Rock & Chips', 'Teenage Kicks', 'Two Pints of Lager', 'Him & Her' and 'Father in Law', as well as writing additional material for multi-award nominated, 'The Kevin Bishop Show'.
Delaney's film experience, is made up of both British and American projects. Work includes Oscar-nominated 'Flags of Our Fathers' (Dir: Clint Eastwood), Oscar-winning 'Zero Dark Thirty' (Dir: Kathryn Bigelow), 'The Little Riders', 'Gadgetman', 'Stormhouse', 'Bonded by Blood 2' and 'Now You See Me 2'. A recent feature 'Judas Ghost' has earned him multiple Best Actor nominations, including New York's Buffalo Dreams Festival, as well as one win for Best Actor, at Bram Stoker Festival UK.