Friday 6th October 2017, 20:00-22:10
Screening prior to Gods Own Country
Year: 2016
Country of Origin: United Kingdom
Length: 14 min
Directors: Joan Montesinos & Gabriel Virata
Website: http://whereveryouarefilm.com
Facebook: https://www.facebook.com/whereveryouarefilm
Twitter: https://twitter.com/wyafilm
Another opportunity to see Wherever You Are, a short film that premiered at our 2016 festival and was filmed in Shrewsbury.
Synopsis
Wherever You Are tells the story of John, a 48 year old grieving father who embarks on a journey in search to discover the hidden life of his recently deceased son, Paul.
For as long as they had spent time together, John had always felt that he had a close relationship with his son, Paul. However, following Paul's tragic and untimely death, John embarks on a journey to better understand the missing part of his son's life that they were never able to share with one another.
Despite their strong bond as father and son, Paul never decided to divulge his sexuality to his father, instead choosing to keep that side of his life completely private. Struggling to overcome the grief with losing his only son, John sets out to discover and understand the one part of his son's life he had never really come to known.
Director Bio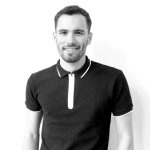 Joan Montesinos debuted as a director and producer with "BULLS", a documentary short film about the gay rugby team Birmingham Bulls R.F.C. The short film has competed in more than 17 International Film Festival around the world, and it has been screened in different LGBTQI events.
After that, Joan Montesinos decided to tell the end of a gay love story very different from the typical ones in "Butterflies". Joan is also volunteering in the Media department of the LGBT Foundation in Manchester.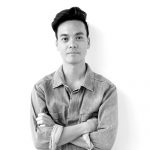 Gabriel Virata
is a producer, editor and designer based in London, UK. Working in television over the last 5 years, he has had his work featured on SBS Australia, The Huffington Post, RUSSH Magazine and in numerous exhibitions.
He has produced LGBTQI short documentaries "
Caught Inside
", "Truvada: The drug to end HIV", winning several international awards and in 2015, his short film "
Caught Inside
" had it's international premiere at the Shropshire Rainbow Film Festival.